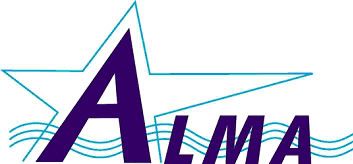 Asian American & Pacific Islander American Leadership & Mentoring Association
Of Lockheed Martin
Vision
ALMA is an inclusive Asian American and Pacific Islander American organization that supports and inspires all Lockheed Martin employees to achieve their highest potential.
Mission
ALMA provides support to and foster the development of Lockheed Martin employees through mentoring, networking, training, and community outreach.
Key Initiatives
•
Provides mentoring and professional development opportunities
•
Encourages, supports, and participates in the Lockheed Martin programs to    raise leadership potential and upward mobility of the Asian Pacific American 
            APA employees   
•
Participates in Lockheed Martin Affirmative Action, Equal Employment Opportunity, and Diversity programs for all employees
•
Promotes networking, communication, and understanding among the APA employees, management, and other employees
•
Promotes and encourages a spirit of fellowship and cultural awareness among the APA employees at Lockheed Martin and the surrounding communities.